To give a crispy bite and flavor to a product, breadcrumb mixes are ideally suited. The breadcrumb mixes are available in different granulations and colors.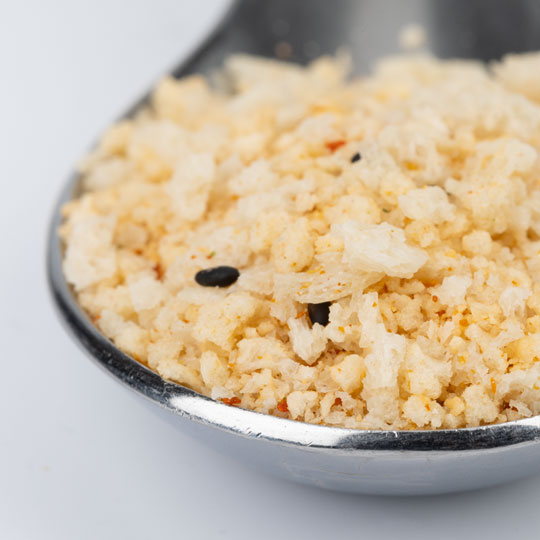 Katsu crumb mix Shichimi Togarashi
Mix of panko and breadcrumbs mixed with a typical Japanese spice mix.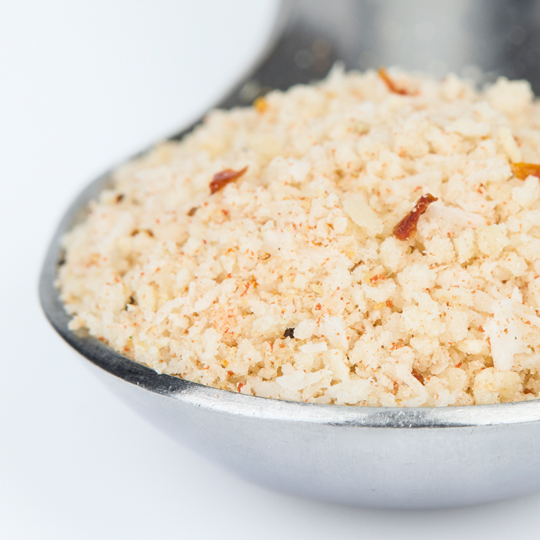 Breadcrumbmix Puerto Viejo
Bread mix with sweet tones of ginger, lemon, tomato pieces and coconut.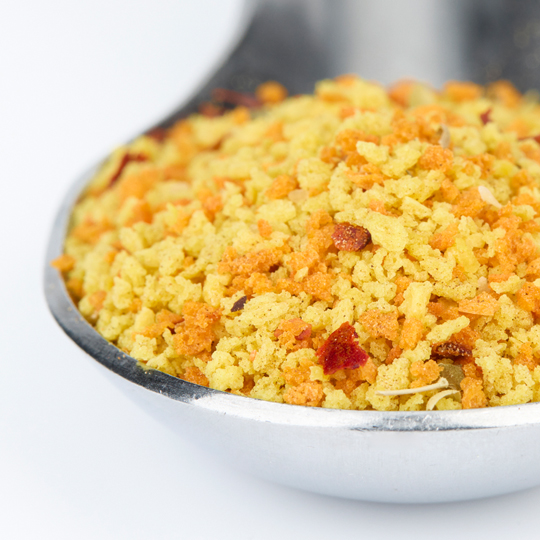 Breadcrumbmix Jerk Style
Yellow red breadcrumb mix mixed with typical Jerk seasoning including allspice, nutmeg and garlic.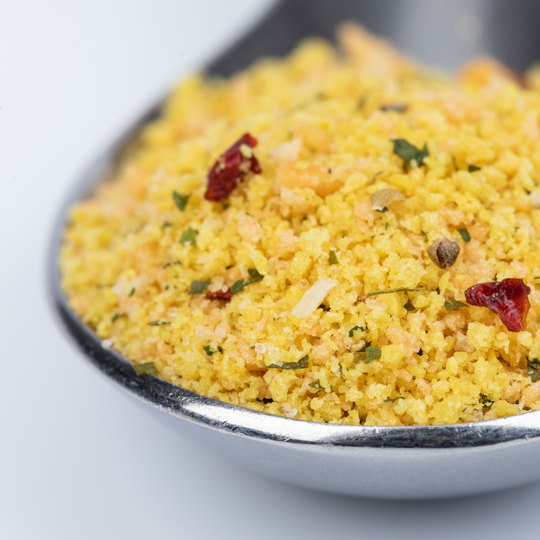 Breadcrumb Mix Vegetarian Fish Treat
A vegetarian breadcrumb mix of different types of naturally colored breadcrumbs, herbs and spices. For a crisp.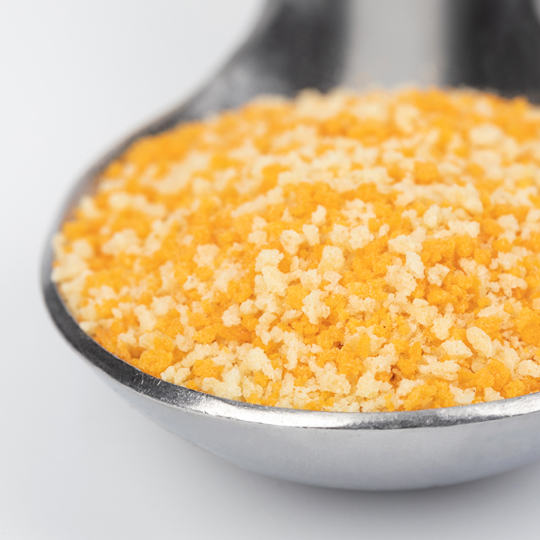 Breadcrumbmix Potato Snack
Using the Breadcrumb Mix Potato Snack gives your snack a cheerful
crispy appearance. This through the various colored breadcrumbs and spices
Cornflakesmix VEGA
A mix of cornflakes and breadcrumbs with a golden yellow character. The unique flavoring
for your vegetarian product.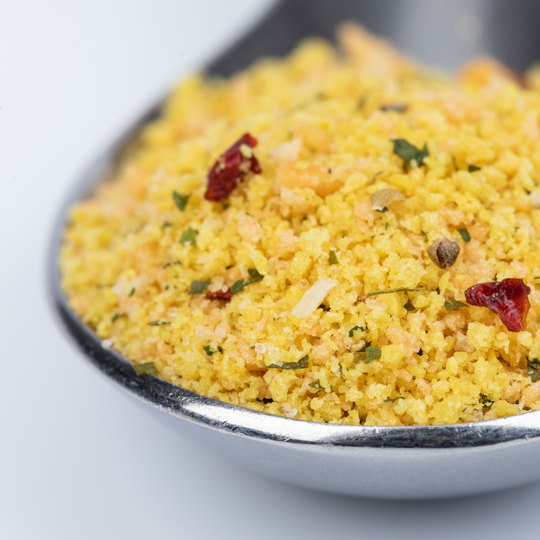 Breadcrumbmix Fish Treat
A breadcrumb mix of naturally colored breadcrumbs with herbs and spices.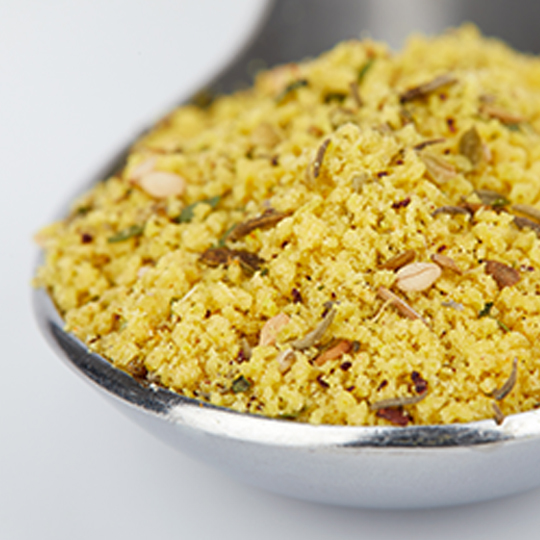 Breadcrumb mix Za'atar
The basic ingredient of this mix is sumac (dried sour berries mixed with the flavors oregano and thyme), in addition to sesame seeds.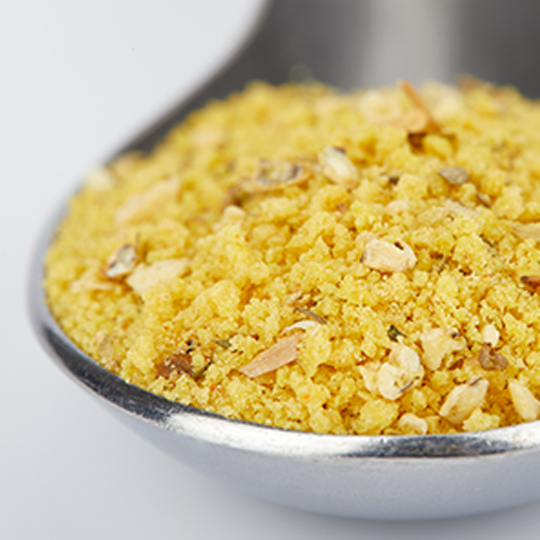 Breadcrumbmix Dukkah
Dukkah is a delicious fresh breadcrumb mix based on coriander, cumin and anise. In this breadcrumb mix, you taste notes of nut, without the nut being present in the product.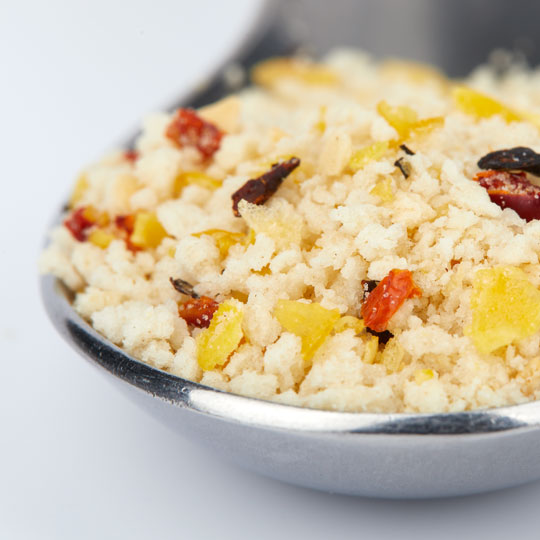 Breadcrumbmix Chipotle Lemon
This breadcrumb mix is characterized by the typical smoky, tobacco-like flavor of Chipotle pepper combined with fresh lemon.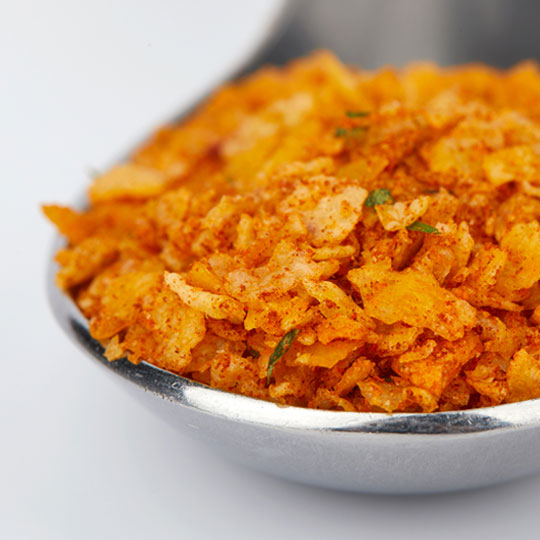 Cornflakesmix Sweet Honey Habanero
Spicy cereal mix with the characteristic fruity taste of the Habanero pepper.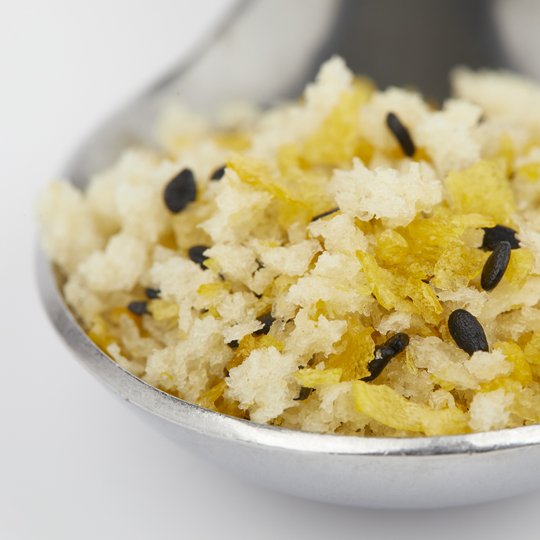 Japanse Pankomix Seasoning
This mix is special because of the combination of Panko, cornflakes and black sesame seeds.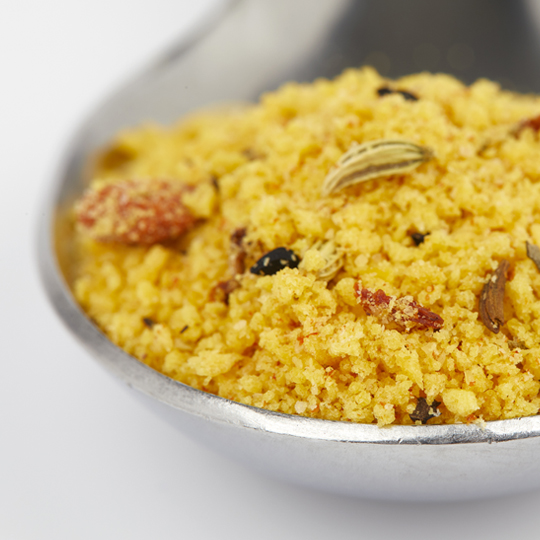 Breadcrumbmix Sweet Italian
This breadcrumb mix contains a hint of tomato, in addition to fennel, among other things
and lemon juice.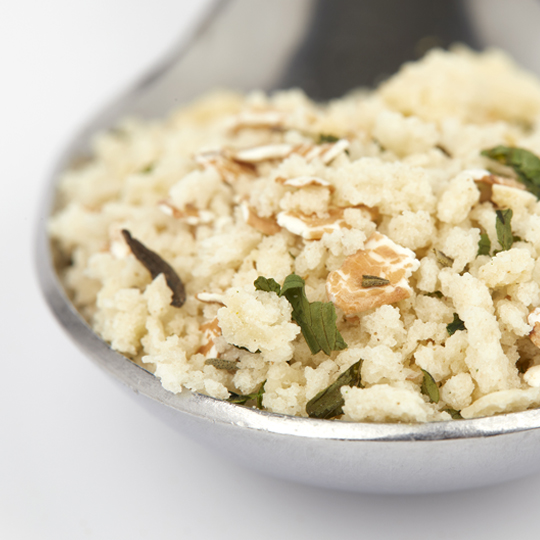 Breadcrumb Mix Suprising Austria
Notes of coriander leaf and spelt flakes make this
breadcrumb mix extra surprising.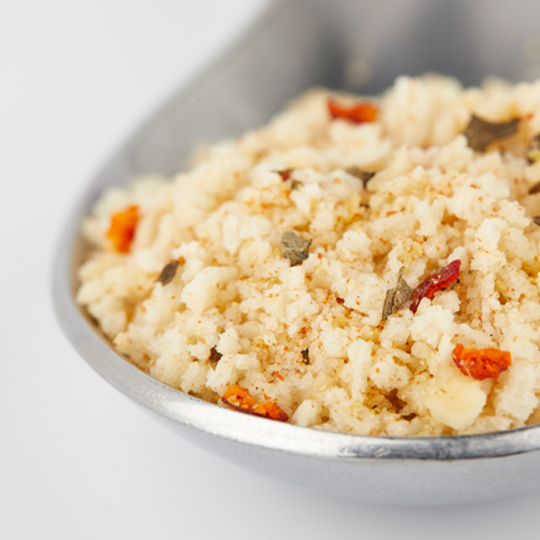 Breadcrumbmix Mediterranean
The herbal aroma makes this breadcrumb mix special. For a variety of applications, this breadcrumb mix is something new under the sun.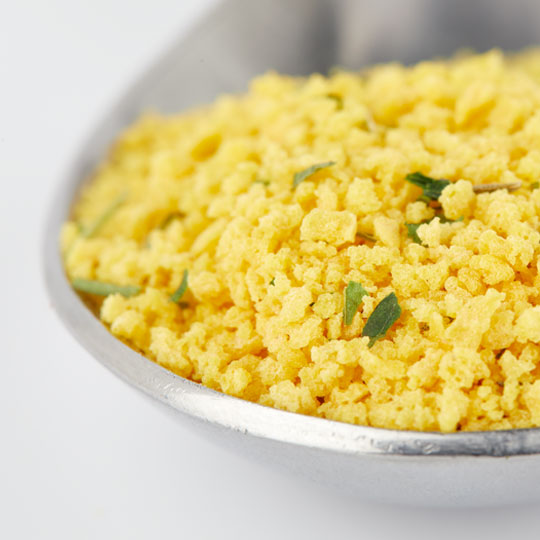 A breadcrumb mix with different spices. For example, to bread cheese products with.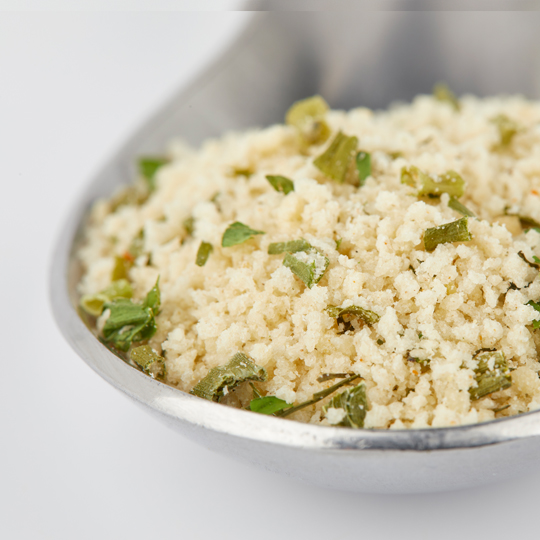 Breadcrumb Mix Ranch Seasoning
The cream in this breadcrumb mix provides the creamy flavor. Along with parsley and dill, among other ingredients, this is a surprising breadcrumb mix.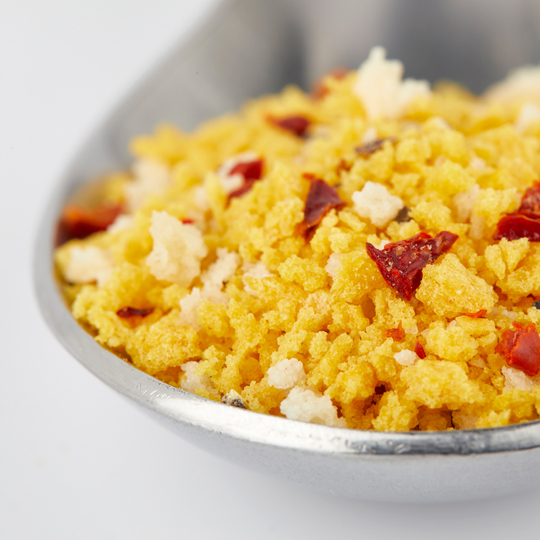 Breadcrumb Mix Sunny Pepper
A touch of pepper makes this breadcrumb mix just a little different.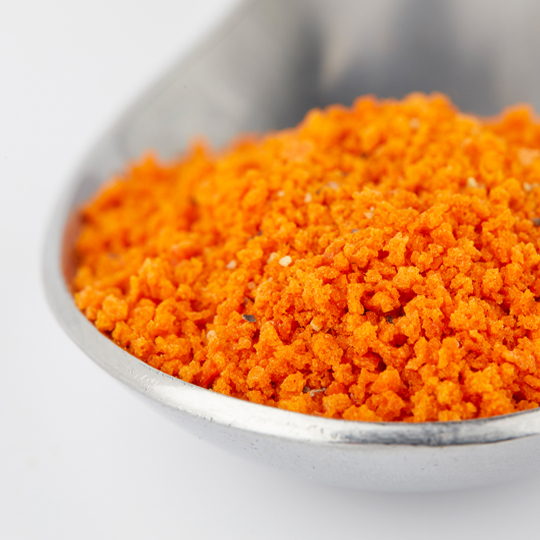 A breadcrumb mix with a spicy twist. To bread meat and fish, among other things.